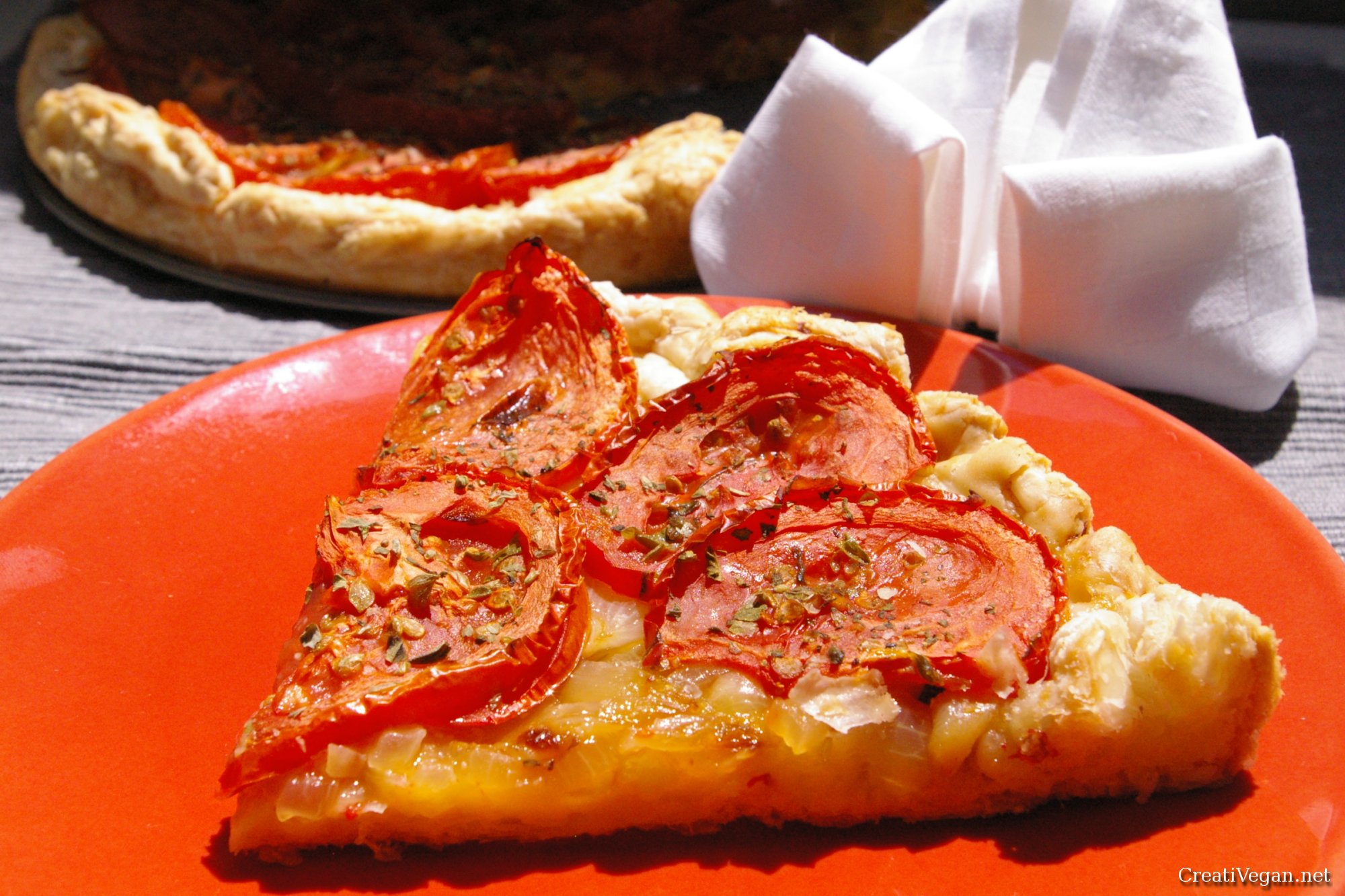 Dificultad: media
Tiempo de preparación: 45 minutos
Raciones: para 4 personas
Ingredientes:
♥ 250 g de hojaldre
♥ 4 tomates
♥ 2 cebollas
♥ 1 calabacín
♥ 1 diente de ajo
♥ aceite de oliva
♥ orégano
♥ sal
Precalentar el horno a 180ºC. Pelar las cebollas y cortar muy finas. Pelar el calabacín y cortar en rodajas. En una sartén con un poco de aceite pochar la cebolla con sal 3-4 minutos. Picar fino el ajo y agregar a la cebolla junto con el calabacín. Cocinar 5 minutos.
Extender el hojaldre en un molde redondo para horno. Cubrir con la cebolla y el calabacín. Cortar los tomates en rodajas y poner por encima. Espolvorear con sal y orégano y meter al horno 30 minutos. Servir caliente.
———— ENGLISH VERSION ————
TOMATO CAKE

Difficulty: medium
Cooking Time: 45 minutes
Servings: 4 people
Ingredients:
♥ 250 g puff pastry
♥ 4 tomatoes
♥ 2 onions
♥ 1 zucchini
♥ 1 garlic clove
♥ olive oil
♥ oregano
♥ salt
Preheat oven at 180ºC. Peel onion and chop finelly. Peel zucchini and cut into slices. Fry onion in a frying pan with olive oil and salt, about 3 minutes. Mash garlic clove. Add garlic and zucchini to the onion and cook 5 more minutes.
Spread out the puff pastry over an oven mold. Spread onion and zucchini. Cut tomatoes into slices and put on top. Sprinkle with salt and oregano and cook at the oven 30 minutes. Serve hot.